Auntie Lee's Meat Pies (LE Slipcover)
Auntie Lee's Meat Pies (LE Slipcover)
We're sorry we're out of stock, but we can let you know as soon as this product becomes available again.
Enter your details below and we'll email you once this item is back in stock.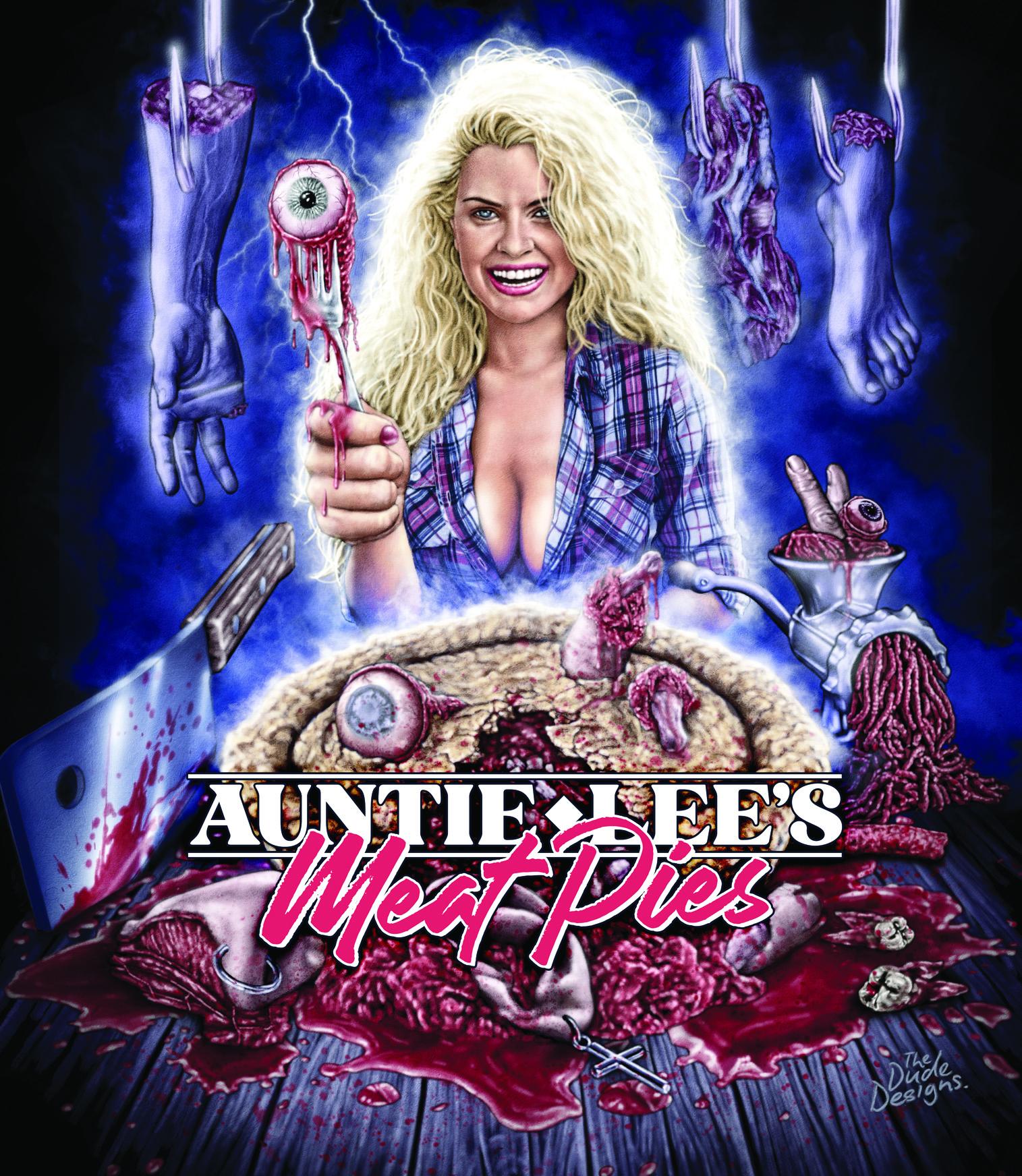 Send this product to a friend
Auntie Lee's Meat Pies (LE Slipcover) £23.80
Auntie Lee and her quartet of voluptuous "nieces" are known for making the tastiest meat pies around, all from Auntie's top secret recipe which calls for a most unusual type of meat: human. In order to acquire the juiciest flesh, the girls employ their lusty charms; luring unsuspecting male strangers into a carnal - and deadly - trap, in which they're chopped, quartered, and minced. Everything is going just peachy for Auntie's little family, despite the occasional misbehavings of Larry, their "simple" helper, but when the girls lure a freaked out rock group over to have for dinner, things run the risk of getting out of control. And what about the perpetually snooping Police Chief Koal?

Taking a simple premise and turning it into an increasingly hallucinogenic nightmare, culminating in a surreal and bloody final act, Joseph F. Robertson's (The Crawling Hand) AUNTIE LEE'S MEAT PIES heaps on gruesome kills with a healthy side of pitch black humor. Graced with a cast as strange as the film itself, among them Pat Morita (The Karate Kid), Michael Berryman (The Hills Have Eyes), erotic film superstar Teri Weigel, Eurosleaze stalwart Werner Pochath (Terror Express), and starring Karen Black (Trilogy of Terror, House of 1000 Corpses) as Auntie Lee, Vinegar Syndrome is proud to bring this would be midnight movie to Blu-ray for the first time, newly restored in 4K from its 35mm original camera negative.

directed by: Joseph F. Robertson
starring: Karen Black, Pat Morita, Michael Berryman, Teri Weigel, Werner Pochath
1992 / 100 min / 1.85:1 / English Stereo

Additional info:
• Region Free Blu-ray
• Newly scanned & restored in 4k from its 35mm original camera negative
• "Express with Less" - an interview with actor Michael Berryman
• "Blood in the Pool" - an interview with makeup effects artist Roy Knyrim
• "So Bad it's Good" - an interview with actor Richard Vidan
• "Say Yes" - an interview with actor Grant Cramer
• "Recipe for Auntie Lee's Meat Pies" - by The Homicidal Homemaker
• Reversible cover artwork
• English SDH subtitles
Be the first to review this product.
Leave a review