We're sorry we're out of stock, but we can let you know as soon as this product becomes available again.
Enter your details below and we'll email you once this item is back in stock.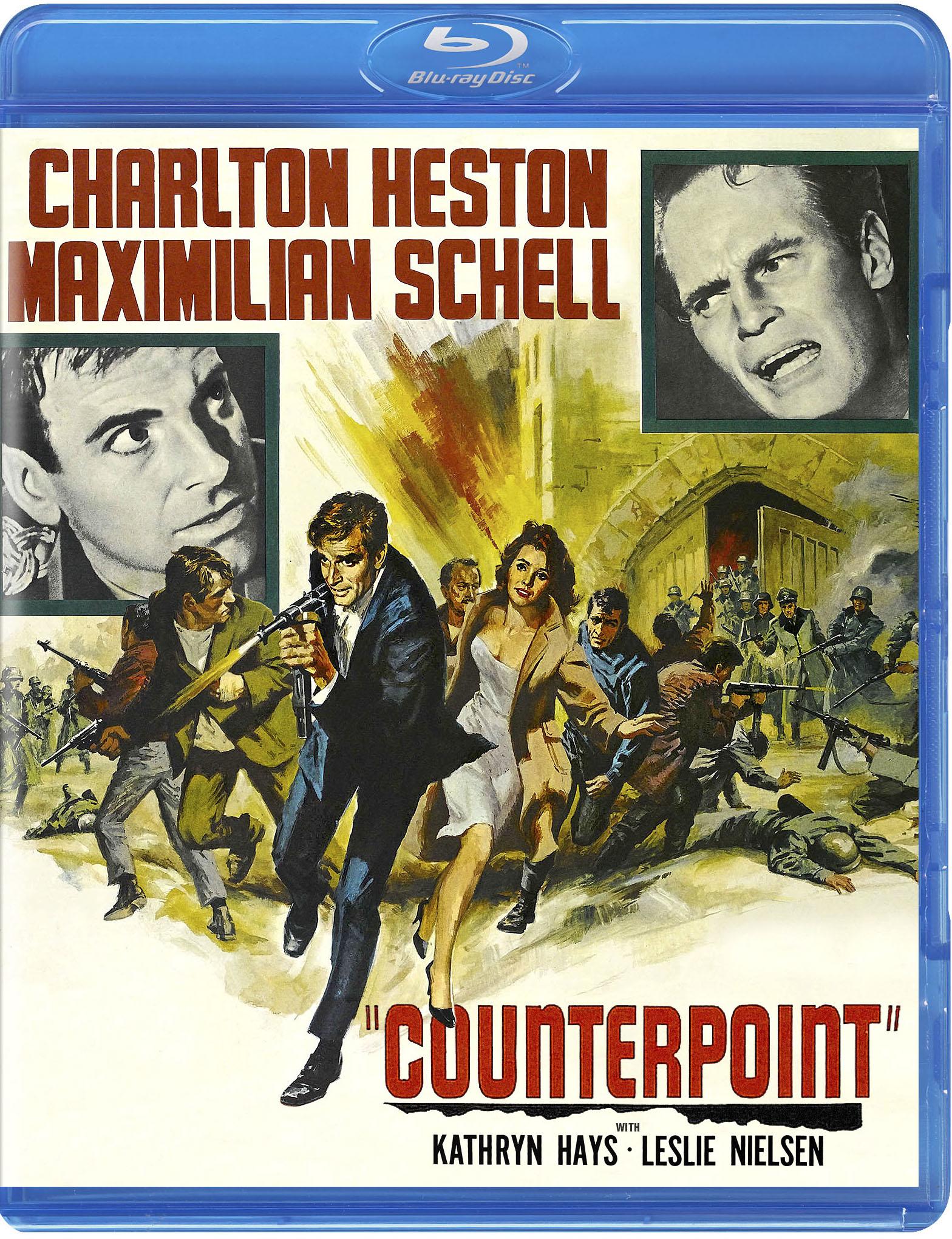 Send this product to a friend
Counterpoint £17.57
From Ralph Nelson, the acclaimed director of Lilies of the Field, Duel at Diablo, Charly, Soldier Blue and The Wilby Conspiracy, comes the gripping drama Counterpoint, combining the splendor of classical music along with the brutality of the Second World War. Charlton Heston (The War Lord), Maximilian Schell (Judgment at Nuremberg), Kathryn Hays (Ladybug Ladybug) and Leslie Nielsen (Dark Intruder) star in this story of a symphony orchestra on a USO tour of Europe in December of 1944. Hitler's soldiers attack, capture the musicians and their conductor, Lionel Evans (Heston), and imprison them in a Belgian castle. However, they escape immediate execution because the commanding officer, General Schiller (Schell), has a passion for music. He orders them to prepare a concert for his Nazi comrades, but Evans dreads what will happen when the recital is over. The incomparable Los Angeles Philharmonic performs works by Tchaikovsky, Beethoven, Brahms, Wagner and Schubert in this compelling war film.
Region A
Blu-ray Extras Include:
NEW Audio Commentary by Filmmaker/Historian Steve Mitchell and Combat Films: American Realism Author Steven Jay Rubin
Theatrical Trailer
Be the first to review this product.
Leave a review