Deadly Games: Dial Code Santa Claus 4K
We're sorry we're out of stock, but we can let you know as soon as this product becomes available again.
Enter your details below and we'll email you once this item is back in stock.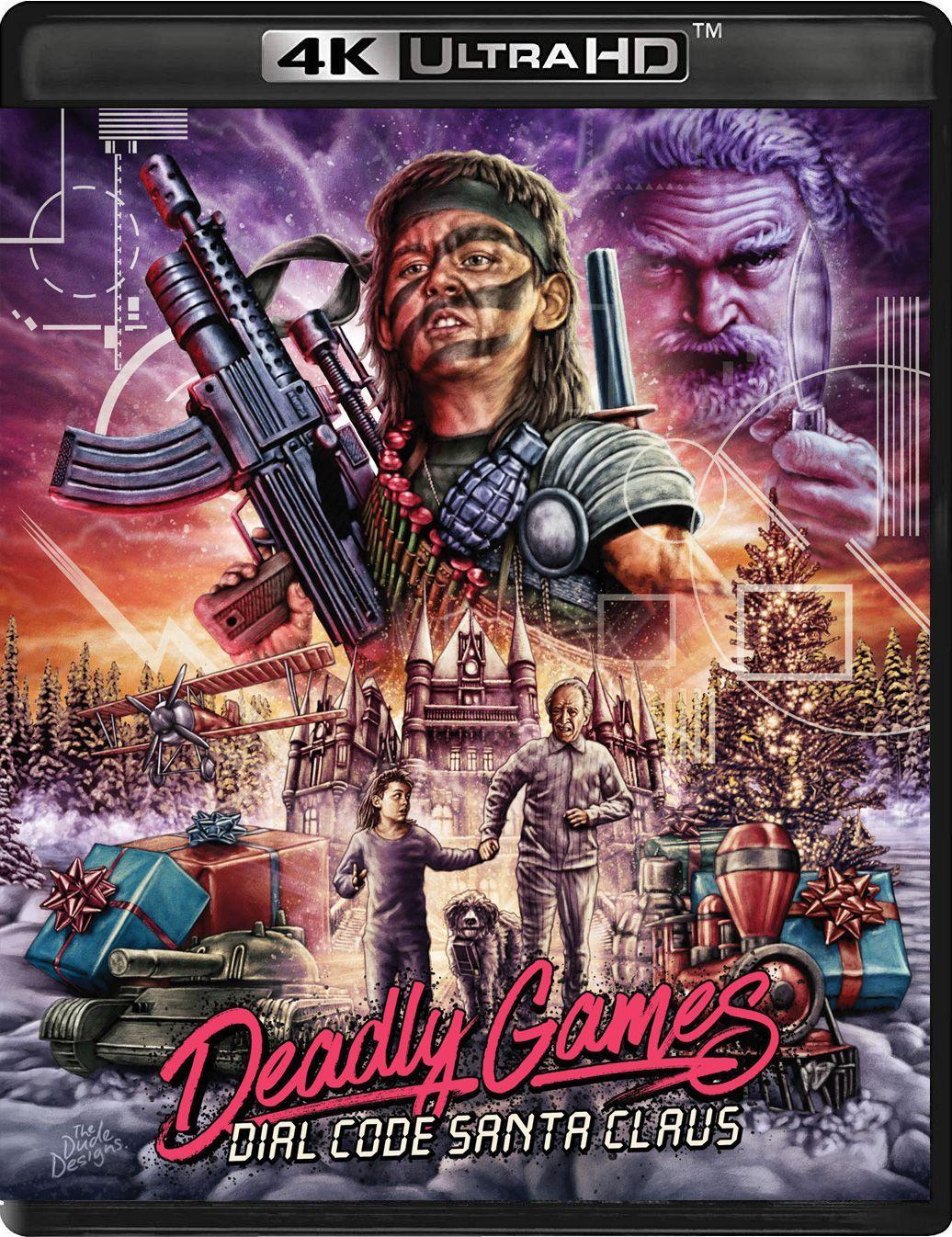 Send this product to a friend
Deadly Games: Dial Code Santa Claus 4K £29.35
Young Thomas is obsessed with action movies and video games. So much so that, when his mother is out, he delights in turning the sprawling mansion where he and his invalid grandfather live into a makeshift battleground; concocting and setting elaborate traps. Home alone, grandfather aside, on Christmas Eve, Thomas is soon faced with an unexpected - and very unwelcome - guest, a department store Santa Claus, who is, in fact, a deranged maniac on the loose! Putting his skills into action, Thomas begins an all out assault against the murderous Saint Nick, rather than risking his Christmas turning into something closer to Halloween... 
A dazzling mix of thriller, action, and horror, and long rumored to be the unofficial inspiration for one of the biggest Hollywood blockbusters of the 90s, René Manzor's DIAL CODE SANTA CLAUS (aka 3615 code Père Noël aka Deadly Games aka Game Over) is a would-be cult sensation that sadly never was. Featuring ultra stylized cinematography from Pal Gyulay which highlights the often dream-like production design, Vinegar Syndrome is honored to present your next holiday favorite, DIAL CODE SANTA CLAUS, in it's U.S. disc debut and worldwide 4k Ultra HD debut, from a brand new 4K restoration of it's original 35mm camera negative!
Region A/B/C
Bonus:
• Interview with director René Manzor (Jouets Interdits/Forbidden Toys) - 88 mins
• Interview with actor Alain Musy (To Become a Man) - 40 mins
• Extensive still gallery with director commentary - 18 mins
• Multiple storyboards & scene comparisons
• Behind the scenes featurette (Simon Says Roll Sound) - 8 mins
• "Synapse" - short film by René Manzor 
• Pre-trailer model shots featurette
• Bonnie Tyler music video for the song "Merry Christmas"
• French, English and Italian trailers
• French teaser trailer & TV spots
Be the first to review this product.
Leave a review