Guyana Cult of the Damned
We're sorry we're out of stock, but we can let you know as soon as this product becomes available again.
Enter your details below and we'll email you once this item is back in stock.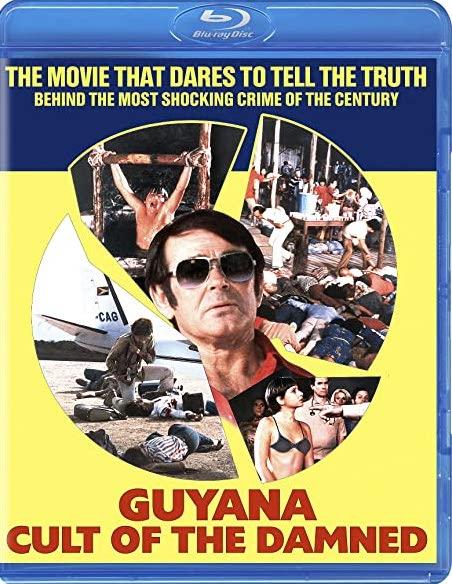 Send this product to a friend
Guyana Cult of the Damned £18.13
Guyana: Cult of the Damned (aka Guyana: Crime of the Century) is a 1970 Mexican-American exploitation drama written and directed by Ren Cardona Jr. (Tintorera, The Bermuda Triangle). The film was shot in Mexico, was based on the Jonestown Massacre. The names of the central characters are slightly tweaked from the historical ones, the film is set in Johnsontown rather than Jonestown, the cult is led by Reverend James Johnson (Stuart Whitman, Shadows in an Empty Room, Rio Conchos, Maniac!) rather than Rev. Jim Warren Jones, and the murdered Congressman is Lee OBrien (Gene Barry, The War of the Worlds and TVs Burkes Law) instead of Leo Ryan. Guyana: Cult of the Damned features a stellar cast that includes John Ireland (Red River), Joseph Cotten (The Third Man), Yvonne De Carlo (TVs The Munsters), Bradford Dillman (Chosen Survivors), Nadiuska (Conan the Barbarian), Hugo Stiglitz (Tintorera) and Robert DoQui (The Devils 8). Now see this cult classic thriller in HD, from a brand new 2K scan! 
Region A
Bonus: 
-Brand New 2K Master 
-Islolated Score and Effects 
-Theatrical Trailer