Jess Franco's Angel Of Death (blu-ray)
We're sorry we're out of stock, but we can let you know as soon as this product becomes available again.
Enter your details below and we'll email you once this item is back in stock.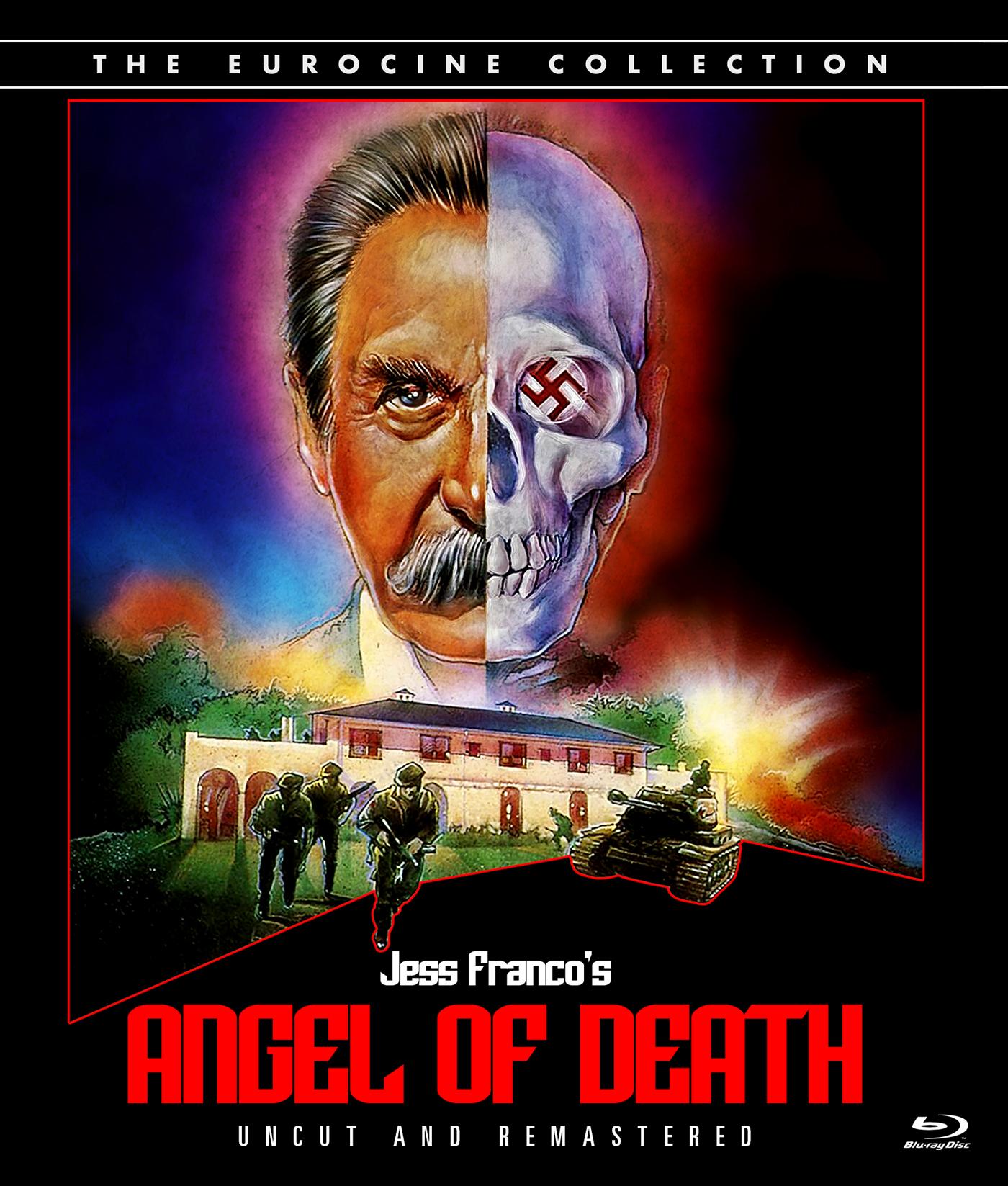 Send this product to a friend
Jess Franco's Angel Of Death (blu-ray) £14.34
THE POWER OF EVIL IS ON HIS SIDE!
From the fevered mind of the notorious Jess Franco (BARBED WIRE DOLLS) comes 1987's ANGEL OF DEATH (aka COMMANDO MENGELE), a deranged free-fall into "Nazisploitaion" that takes its cues from the blockbuster 1978 shocker THE BOYS FROM BRAZIL and delivers the sort of delirium that fans of French genre film studio Eurocine hunger for! When an attractive pair of young Nazi hunters exploring Uruguay accidentally stumble upon the lair of the maniacal war criminal Dr. Josef Mengele, they immediately live to regret it. There, deep in the sweltering jungles, Mengele has continued his hideous human experiments, torturing, murdering and mutilating nubile virgins in the name of creating some sort of master race. Soon, mercenaries, monstrosities, femme fatales and vengeful concentration camp survivors face off, with bullets and bodies flying everywhere and Mengele holding cretinous court. Written by (under the name D. Khunn) and co-directed by Franco and completed by Italian trash movie maverick Andrea Bianchi (BURIAL GROUND: NIGHTS OF TERROR), the pair signed off on the film as "Frank Drew White", apparently too nervous to take credit for making this truly daft piece of unsavory exploitation. ANGEL OF DEATH is a fast-paced slice of vintage Eurocine mayhem, with an international cast that includes Franco regulars Jack Taylor, Antonio Mayans and Howard Vernon (as Mengele) along with Robert Mitchum's son Christopher and Shirley Knight from Franco's equally insane WHITE CANNIBAL QUEEN. Jump into the jungle with Jess and get ready for some prime cinematic insanity! Get ready for ANGEL OF DEATH, presented here in a beautiful, uncut master culled from the original 35mm camera negative.
Region Code: 0
For fans of films produced by genre studio Eurocine.
For fans of prolific genre director Jess Franco.
For fans of European starlet DORA DOLL.
Comparable to films such as the THE BOYS FROM BRAZIL and MUNICH.
Be the first to review this product.
Leave a review