Night Gallery (w/slipcover)
We're sorry we're out of stock, but we can let you know as soon as this product becomes available again.
Enter your details below and we'll email you once this item is back in stock.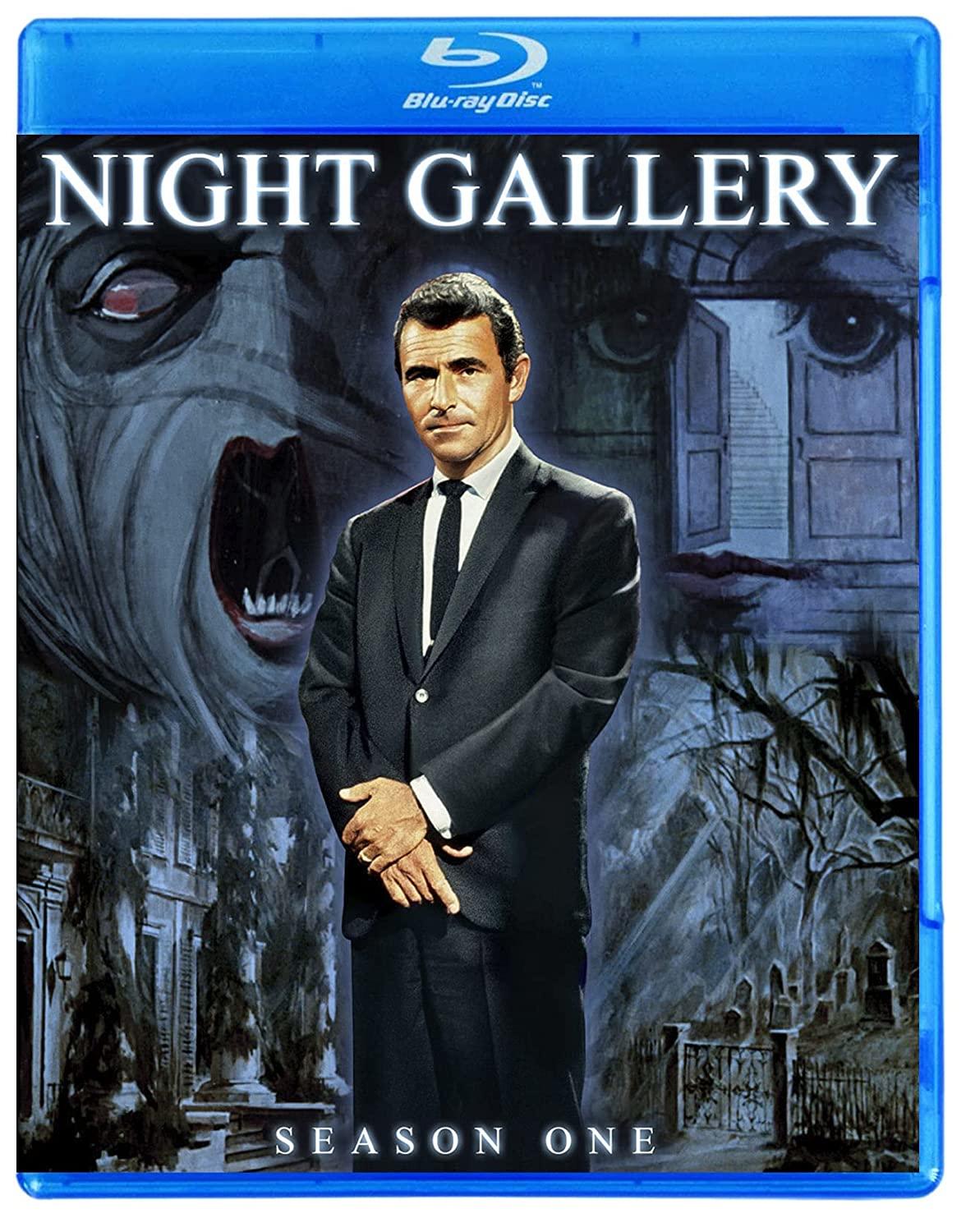 Send this product to a friend
Night Gallery (w/slipcover) £34.49
Prepare for the chill of a lifetime as the master of suspense, Rod Serling (The Twilight Zone), hosts every spine-tingling episode from the complete first season of Night Gallery. Thrill to stories performed by Hollywood greats including Joan Crawford, Ossie Davis, Larry Hagman, Diane Keaton, Roddy McDowall, Burgess Meredith and Agnes Moorehead, and directed by cinematic masters like Steven Spielberg (Jaws) in this unforgettable series—available for the first time in HD, from 2K scans of the interpositives! Night Gallery: Season 1 also features top-notch direction by acclaimed filmmakers Daryl Duke (The Silent Partner), Boris Sagal (The Omega Man), Barry Shear (Across 110th Street), Jeannot Szwarc (Jaws 2), Don Taylor (The Island of Dr. Moreau) with wonderful performances by John Astin, Diane Baker, Martine Beswick, Tom Bosley, Jack Cassidy, Godfrey Cambridge, Bert Convy, Phyllis Diller, Louis Hayward, George Macready, Raymond Massey, Joanna Pettet, John Randolph, Barry Sullivan, Torin Thatcher, William Windom & many others.
Region A
Blu-ray Extras Include:
Brand NEW 2K Master for the 2-Hour Pilot and Six Season 1 Episodes
NEW Audio Commentary for the PILOT by Screenwriter/Historian Gary Gerani
NEW Audio Commentary for THE DEAD MAN/THE HOUSEKEEPER by Night Gallery Authors/Historians Jim Benson and Scott Skelton
NEW Audio Commentary for ROOM WITH A VIEW/THE LITTLE BLACK BAG/THE NATURE OF THE ENEMY by Night Gallery Authors/Historians Jim Benson and Scott Skelton
NEW Audio Commentary for THE HOUSE/CERTAIN SHADOWS ON THE WALL by Film Historian Tim Lucas
NEW Audio Commentary for THE HOUSE/CERTAIN SHADOWS ON THE WALL by Author/Historian Amanda Reyes
NEW Audio Commentary for MAKE ME LAUGH/CLEAN KILLS AND OTHER TROPHIES by Filmmaker/Historian Constantine Nasr and Night Gallery Book Publisher Taylor L. White
NEW Audio Commentary for PAMELA'S VOICE/LONE SURVIVOR/THE DOLL by Novelist/Critic Kim Newman and Writer/Editor Stephen Jones
NEW Audio Commentary for THEY'RE TEARING DOWN TIM RILEY'S BAR/THE LAST LAUREL by Film Historian Craig Beam
THE SYNDICATION CONUNDRUM: A Look at the Show's Troubled Second Life in Reruns – A NEW Featurette by Film Historian Craig Beam
Episode Guide Insert Booklet
Optional English Subtitles