We're sorry we're out of stock, but we can let you know as soon as this product becomes available again.
Enter your details below and we'll email you once this item is back in stock.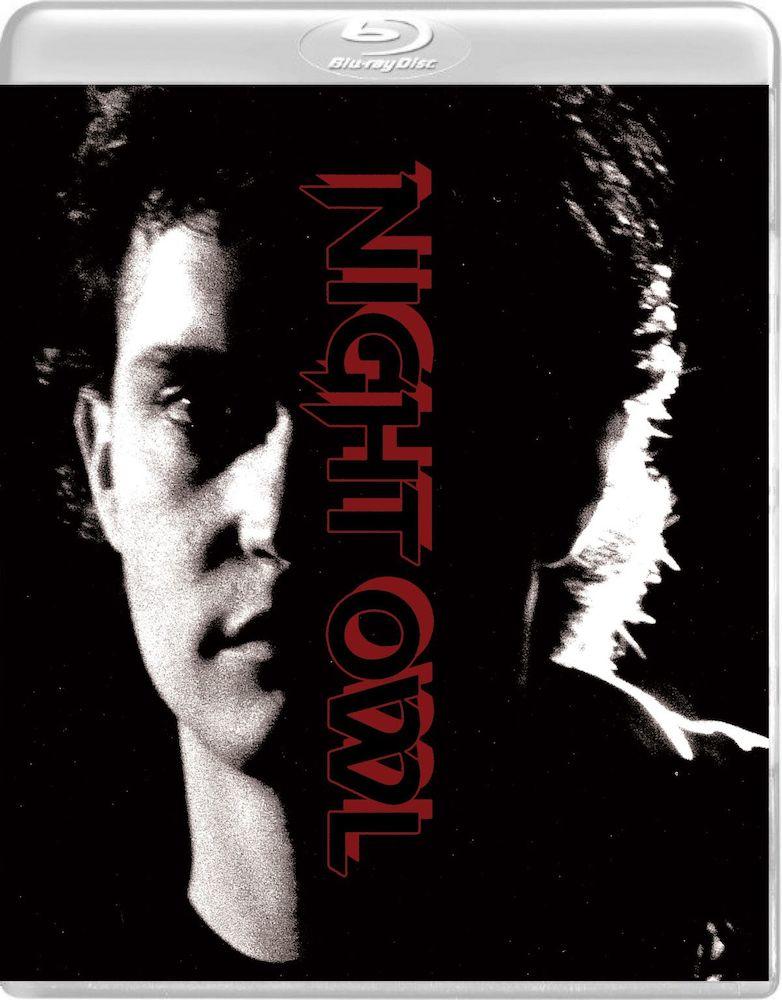 Send this product to a friend
Night Owl £19.47
Jake (James Raftery) is an apathetic, post-punk vampire who spends his nights cruising seedy music dives for drugged out women to seduce and kill to satisfy his bloodlust. After murdering Zohra, a young Puerto Rican woman, Jake becomes the focus of her brother, Angel, who's desperate to find his missing sister and fears that Jake might be involved in her disappearance...

An ode to East Village sleaze, Jeffrey Arsenault's NIGHT OWL is an unflinchingly gritty modern day vampire story set in a world of dingy, house music playing dive bars, pizza parlors, and other drug and misery filled lower Manhattan locales. Co-starring a young John Leguizamo (The Fan, Summer of Sam) in one his earliest roles, along side Warhol superstar Holly Woodlawn, and photographed in deliberately grimy black and white 16mm, Vinegar Syndrome brings NIGHT OWL to Blu-ray for the first time, newly restored from its original 16mm negative.
Directed by: Jeffrey Arsenault
Starring: John Leguizamo, James Raftery, Holly Woodlawn, Lisa Napoli, David Roya, Karen Wexler, Michael Musto, Screamin' Rachael
1993 / 80 min / 1.33:1
• Region Free Blu-ray/DVD combo
• Newly scanned & restored in 2k from 16mm camera original
• Audio commentary with director Jeffrey Arsenault
• "Night Life" - an interview with Jeffrey Arsenault
• "Living For the Night" - an interview with actor James Raftery
• "A Chance to Die" - an interview with actress Karen Wexler
• Archival interview with Jeffrey Arsenault
• Original cast auditions
• Raw interview footage with Caroline Munro specifically shot in 1991 for use in Night Owl)
• Original video trailer
• Reversible cover artwork
• English SDH subtitles