We're sorry we're out of stock, but we can let you know as soon as this product becomes available again.
Enter your details below and we'll email you once this item is back in stock.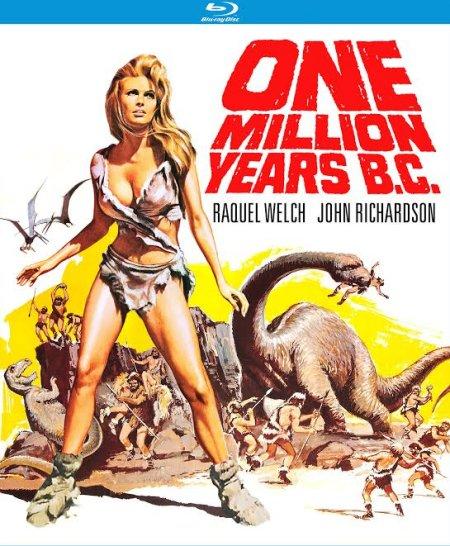 Send this product to a friend
One Million Years B.C. £18.50
Synopsis: Brand New 4K Restoration! In this vivid view of prehistoric life, a man from the vicious Rock People, Tumak (John Richardson, Black Sunday) is banished from his home, but soon finds himself living among the kind, gentle Shell People. There, he falls in love with the beautiful Loana (Raquel Welch, 100 Rifles, Fuzz, Fathom), in the role that made her an international sex symbol and a major star. The two decide to strike out on their own, living by their wits in a deadly land of treacherous beasts and unknown dangers, leading to a thrilling climax by the edge of an angry volcano. The stunning primeval creatures were created by the legendary special effects wizard Ray Harryhausen (The Beast from 20,000 Fathoms). One Million Years B.C., a true science-fiction classic, was directed by Don Chaffey (Jason and the Argonauts) and featured a strong supporting cast that included Martine Beswick (Thunderball), Robert Brown (The Living Daylights), Percy Herbert (Too Late the Hero) and Yvonne Horner (Prehistoric Women). The 100-minute international cut and the 91-minute U.S. cut are both included on this Blu-ray.
Region A

Special Features: 4K Restoration of the '91-minute U.S. Cut' | Audio Commentary by Film Historian Tim Lucas | In the Valley of the Dinosaurs: Interview with Star Raquel Welch | An Interview with SFX Legend Ray Harryhausen | Interview with Actress Martine Beswick | Animated Montage of Posters and Images | Trailers