We're sorry we're out of stock, but we can let you know as soon as this product becomes available again.
Enter your details below and we'll email you once this item is back in stock.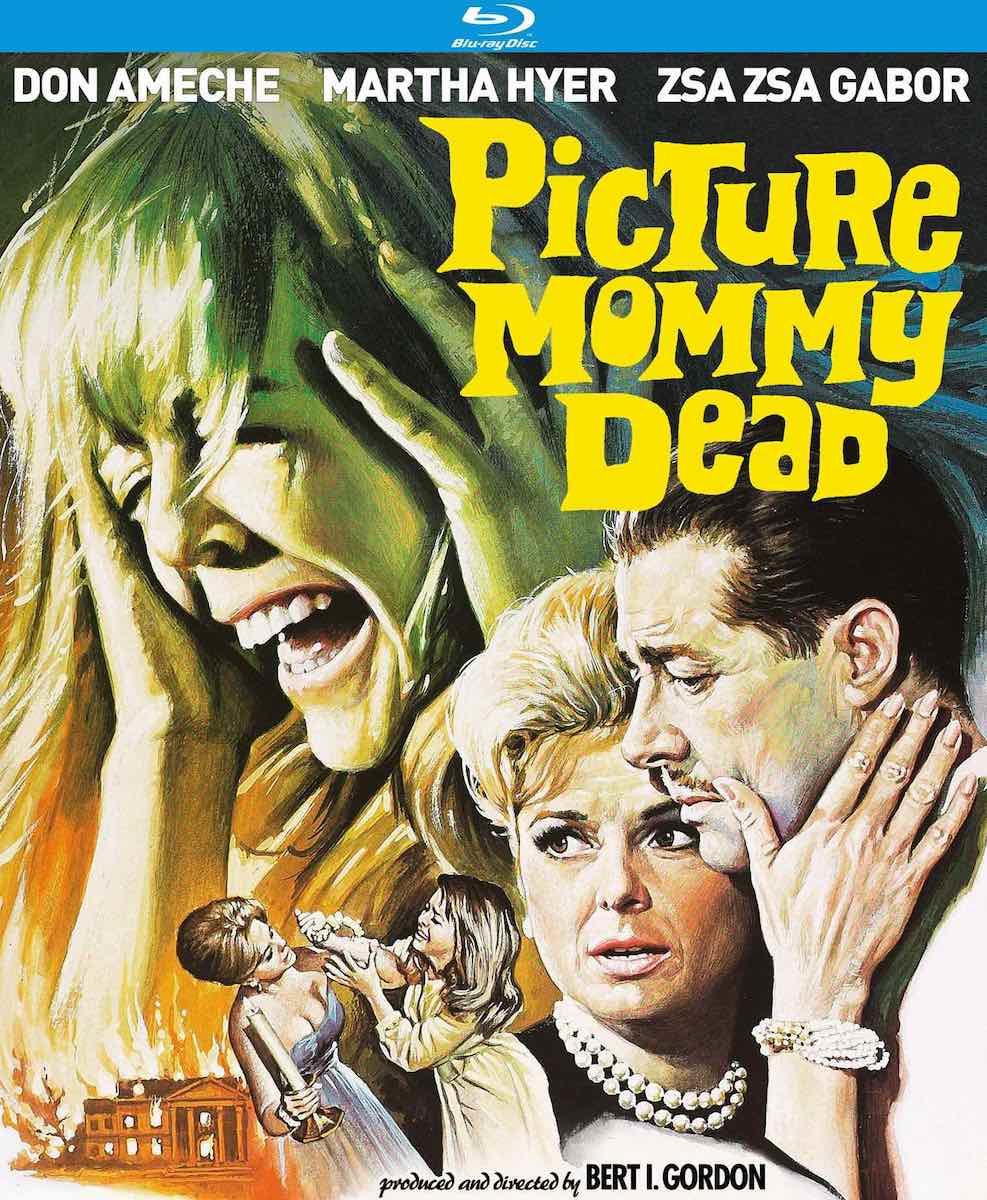 Send this product to a friend
Picture Mommy Dead £14.41
From cult filmmaker Bert I. Gordon, the director of The Cyclops, The Amazing Colossal Man, Attack of the Puppet People, The Magic Sword, The Food of the Gods and Empire of the Ants. After Edward Shelley's (Don Ameche, Midnight, Trading Places) wealthy wife (Zsa Zsa Gabor, Queen of Outer Space, Moulin Rouge) dies in a mysterious fire, he marries Francene (Martha Hyer, House of 1,000 Dolls, Paris Holiday), the governess of his daughter Susan (played by the director's real-life daughter Susan Gordon, The Five Pennies, Tormented). Francene is only interested in Edward's money and wastes no time spending his inheritance. She then turns her attention to Susan—if Susan and Edward were both to die, the rest of the inheritance would go to Anthony (Maxwell Reed, Daughter of Darkness, The Notorious Landlady), Edward's cousin and Francene's former lover. Francene and Anthony work out a plot to drive Susan, still haunted by her mother's untimely death, mad. Beautifully shot in Pathécolor by Ellsworth Fredericks (Invasion of the Body Snatchers, Eye of the Cat) and co-starring Wendell Corey (Rear Window, The Astro-Zombies), Signe Hasso (The House on 92nd Street, The Seventh Cross) and Anna Lee (Bedlam, The Crimson Kimono).
Region A
Blu-ray Extras Include:
Brand New 4K Master
NEW Audio Commentary by Film Historians Howard S. Berger and Nathaniel Thompson
Trailers
Dual-Layered BD50 Disc
Optional English Subtitles
Be the first to review this product.
Leave a review