Psycho Sisters (Saturn's Core) LE Slipcover
We're sorry we're out of stock, but we can let you know as soon as this product becomes available again.
Enter your details below and we'll email you once this item is back in stock.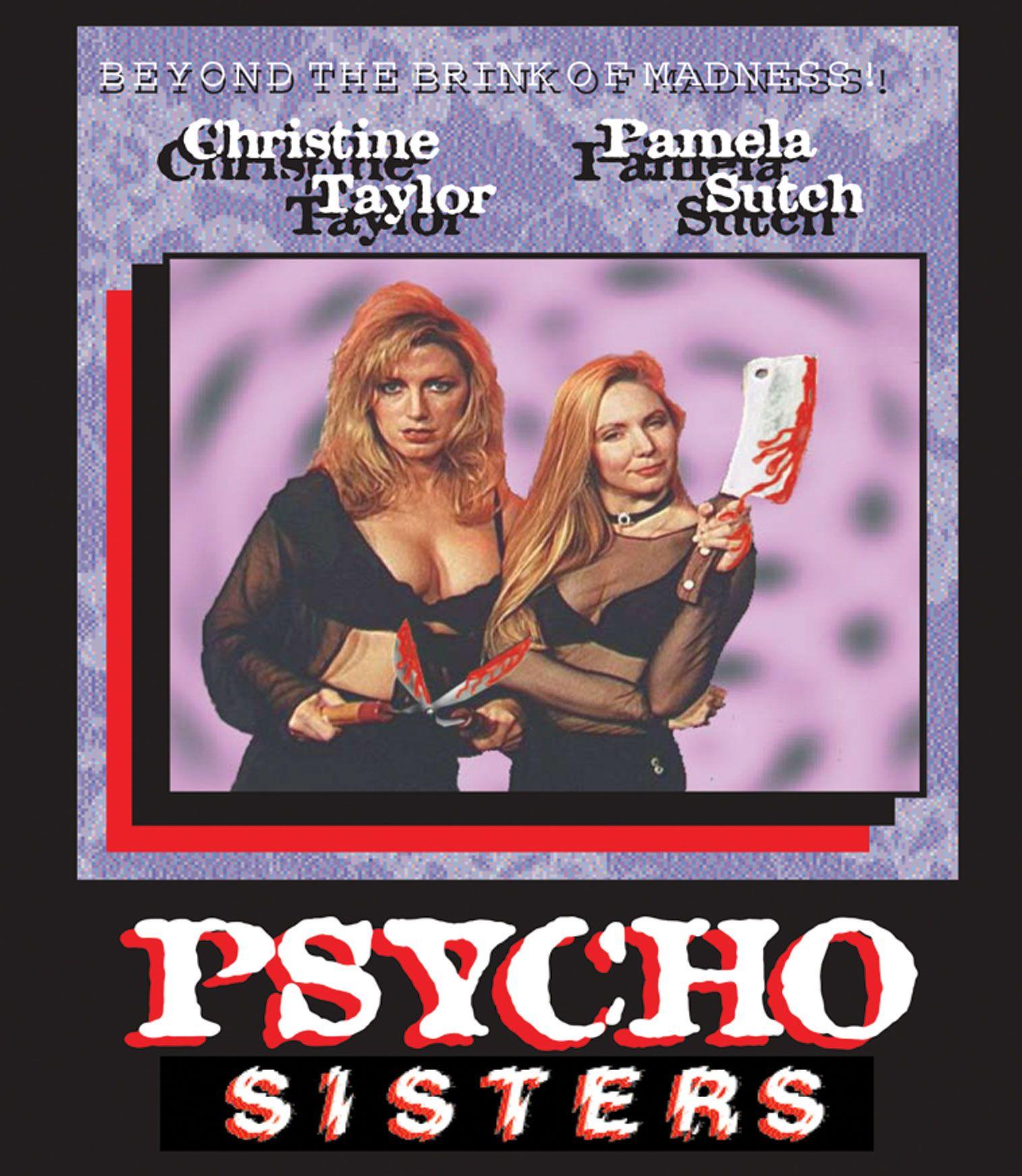 Send this product to a friend
Psycho Sisters (Saturn's Core) LE Slipcover £22.55
Sisters Jane and Jackie Sicole (Pamela Sutch & Christine Taylor) are driven far beyond the brink of madness after witnessing the brutal rape and murder of their younger sister Janice (Tina Krause) at the hands of a drunken gang of marauding college fraternity brothers. After undergoing extensive rehabilitation therapy, Jane and Jackie are released from the insane asylum, only to promptly embark on a relentless search for the men that callously executed their innocent sister. Obsessed with revenge and fueled by a hatred for men, the sisters kill virtually every man that crosses their path, brazenly collecting the severed genitals of their victims as morbid trophies. The bloody trail ends with a climactic confrontation between the crazed girls and the savage rapists. Will this be the end of the Psycho Sisters...or just the beginning?

The directorial debut from prolific chiropractor turned filmmaker Pete Jacelone (Poetic Seduction, Creepy Clowns), the original 1994, shot on video incarnation of Psycho Sisters was a cornerstone of the mid '90s, East Coast underground video movement. Made in collaboration with director Gary Whitson and his infamous New Jersey based, custom movie studio W.A.V.E. Productions, Psycho Sisters was distinctive for transposing the archetypal gender tropes of the genre by depicting a duo of sympathetic female killers enacting sexualized violence upon a procession of hapless male victims. Notable as the only feature in the W.A.V.E. filmography to be directed by it's financier, Psycho Sisters would go on to transcend its regional roots, receive nationwide distribution on VHS, and eventually even spawn a 16mm remake. Saturn's Core Audio & Video is proud to present Psycho Sisters in this newly restored, director's approved edition, featuring remastered picture and sound elements from the original SVHS master tapes.
directed by: Pete Jacelone
featuring: Pamela Sutch, Christine Taylor, Tina Krause
1994 / 92 min / 1.33:1 / English
• Region Free Blu-ray
• New transfer from the original S-VHS edit master
• Original "Psycho Sisters" demo video created by W.A.V.E. Productions  
• Vintage 1995 "afterward" with director Pete Jacelone
• Vintage 1998 "afterward" with director Pete Jacelone
• W.A.V.E.'s Splatter Chatter video magazine featuring footage & interviews from the 1995 theatrical premiere at Willam Paterson College  
• "Psycho Sisters at Chiller" - vintage interviews from the 1995 Chiller Theatre Expo  
• "The Day the Shopping Carts Came To Life": an early short film by Pete Jacelone  
• "Lost Child": an early short film by Pete Jacelone  
• Original video teaser trailer  
• Mail Order Murder: The Story of W.A.V.E. Production trailer
• Reversible cover artwork
• English SDH subtitles
Be the first to review this product.
Leave a review