Scared to Death (LE Slip Blu-ray)
Scared to Death (LE Slip Blu-ray)
We're sorry we're out of stock, but we can let you know as soon as this product becomes available again.
Enter your details below and we'll email you once this item is back in stock.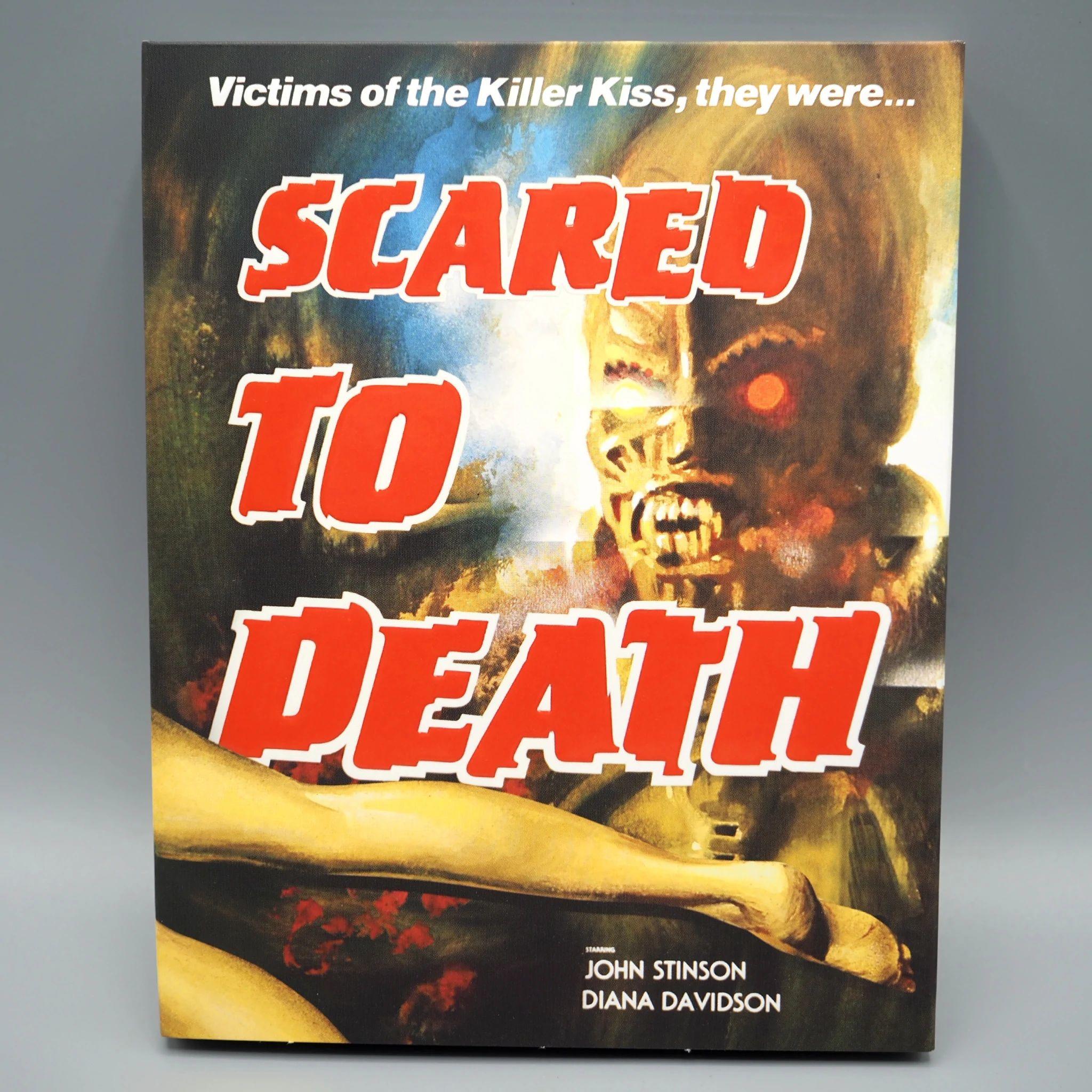 Send this product to a friend
Scared to Death (LE Slip Blu-ray) £23.00
This special limited edition embossed slipcover (designed by Earl Kessler Jr. and based in the original UK Quad poster) is limited to 5,000units.
Ted Lonergan thought he had quit the force to pursue a career as a writer. But when someone - or something - begins stalking and viciously killing the residents of Los Angeles, Ted is asked to lend his expertise in uncovering the mystery assailant. However, things aren't as simple as they appear, as Ted discovers that the predator he's after is in fact a first of its kind, and a rapidly evolving genetically mutated organism known as the Syngenor. Enlisting the help of Sherry Carpenter, a scientist specializing in genetics, the unlikely duo start tracking the tedious mutant in the hope of destroying it before the body count continues to rise or even worse: before it breeds.
The first feature directed by acclaimed horror filmmaker William Malone (Creature), SCARED TO DEATH skillfully blends sci-fi and creature action with early slasher tropes all set against the grimy world of early 80s Los Angeles. Never given an official disc release and long relegated to muddy VHS copies, Vinegar Syndrome is thrilled to offer SCARED TO DEATH on Blu-ray in a beautiful new 4K restoration of its original 16mm camera negative, jam packed with newly produced extras!

directed by: William Malone
starring: John Stinson, Diana Davidson, David Moses, Toni Jannotta, Mike Muscat, Pamela Bowman
1980 / 97 min / 1.85:1 / English Mono

Additional info:
• 2-disc Region Free Blu-ray Set
• Newly scanned & restored in 4K from its 16mm original camera negative
• Commentary track with writer/director William Malone, actor Bryce 'Kermit' Eller and actress Diana Davidson
• "Rise of the Syngenor" - a brand new making-of documentary featuring interviews with writer/director William Malone, actor Bryce 'Kermit' Eller, actress Diana Davidson, makeup supervisor James Suthers, effects artist Kevin Altieri, actor David Moses, actor Mike Muscat and actress Toni Jannotta
• "The Locations of Scared to Death" - a featurette revisiting the locations with William Malone
• Alternate cut and presentation of SCARED TO DEATH
• Dracula Party - Scared to Death (music video)
• Reversible sleeve artwork
• English SDH subtitles