Silent Madness (blu-ray)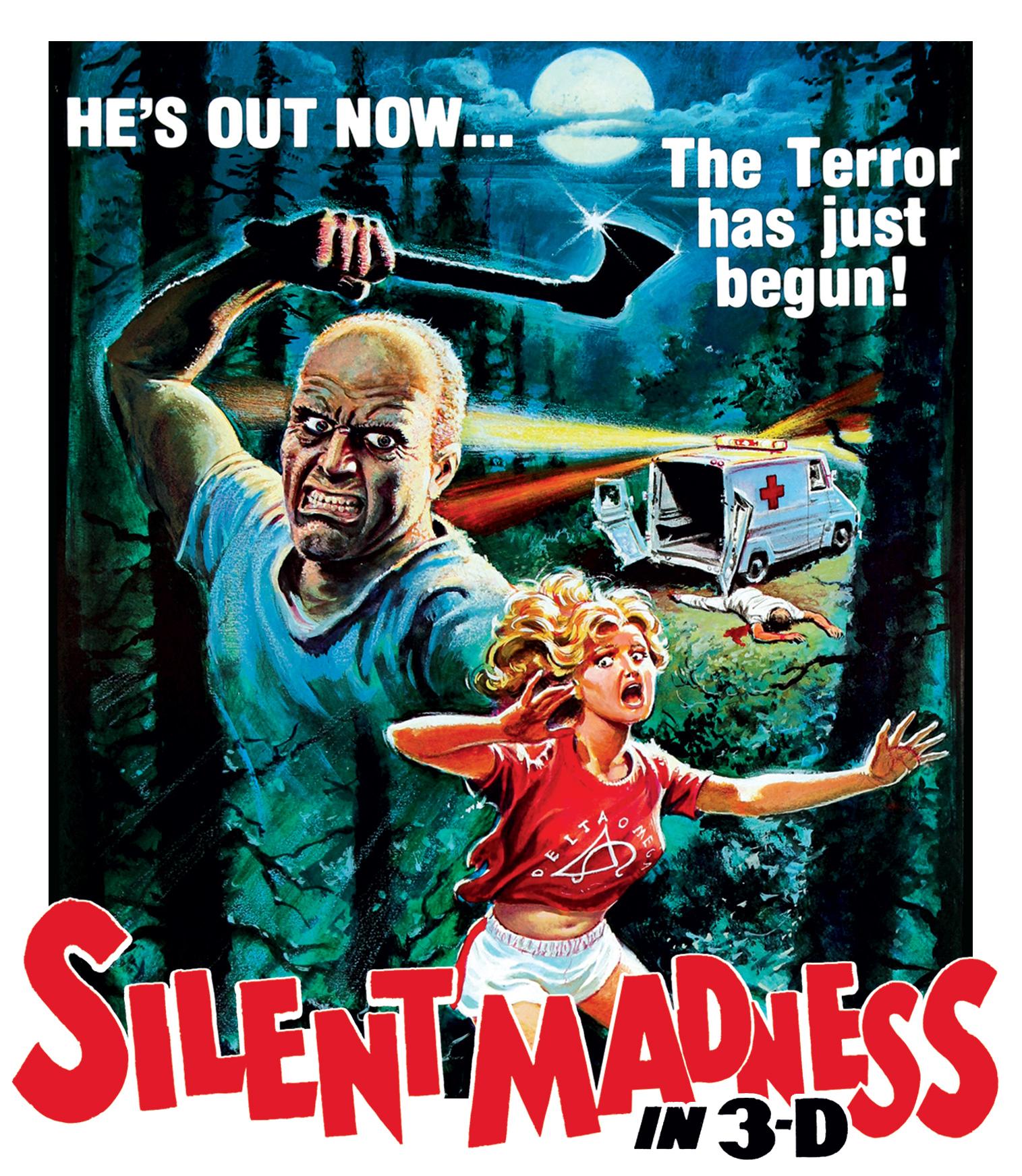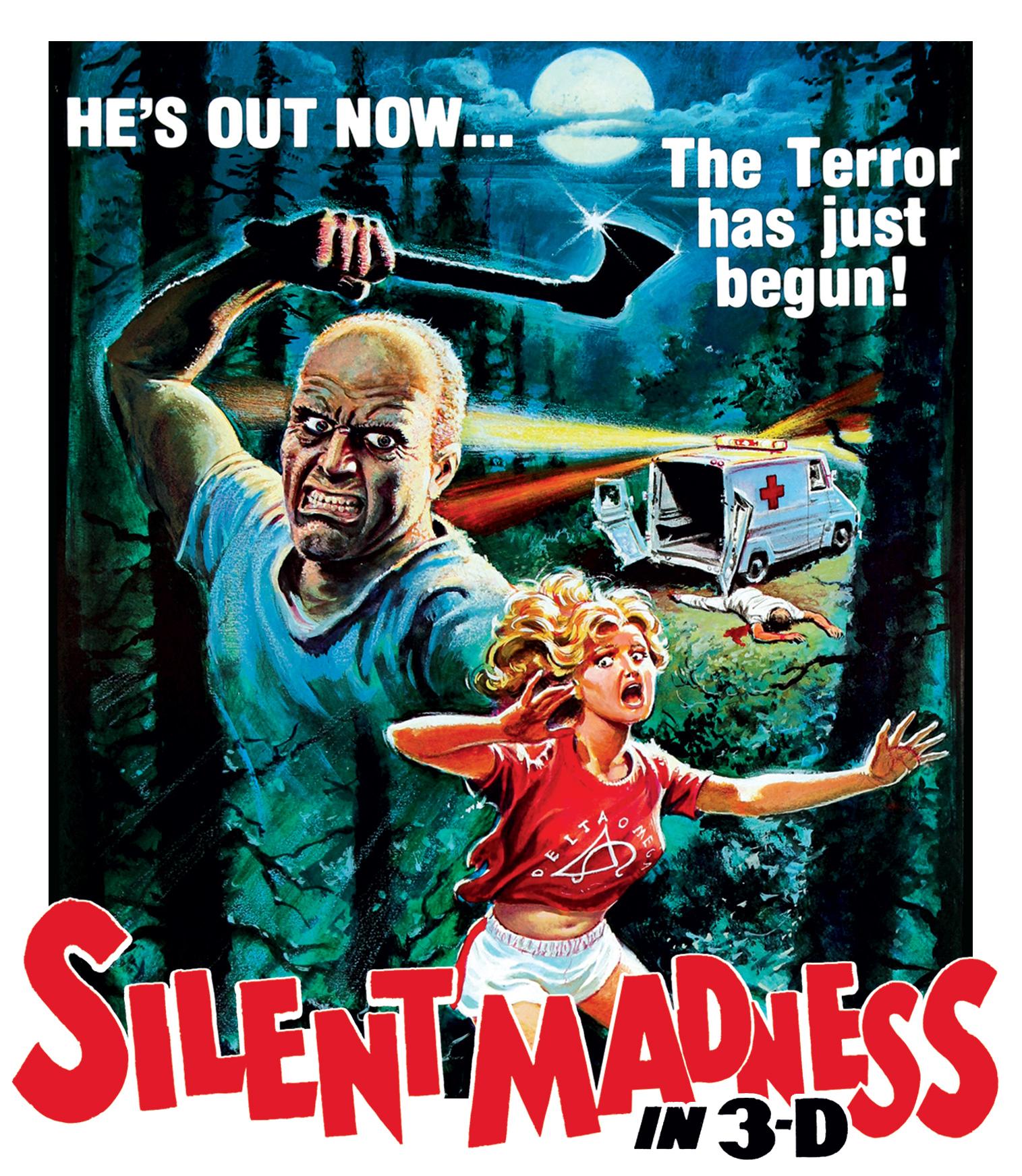 We're sorry we're out of stock, but we can let you know as soon as this product becomes available again.
Enter your details below and we'll email you once this item is back in stock.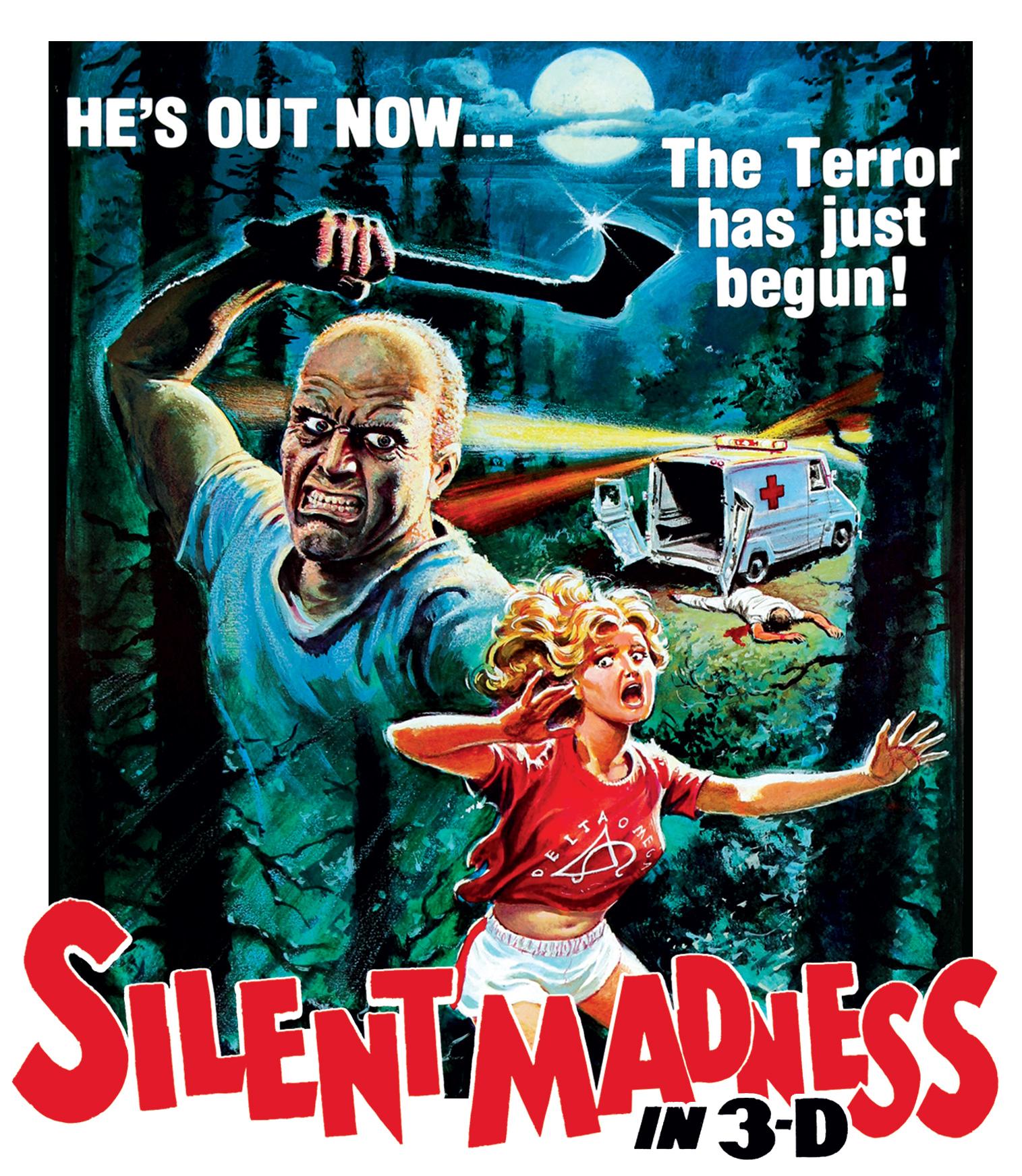 Send this product to a friend
Silent Madness (blu-ray) £25.17
When a glitch in the computer system at an asylum for the criminally insane results in the release of the wrong patient - a giant-in-stature homicidal maniac named Howard Johns, who has a penchant for killing college coeds - it's up to one of the institute's top doctors to track him down. Unfortunately, it's not just Howard she has to worry about, as the administration of the asylum has decided to cover up the error to avoid bad press, going as far as to hire a duo of thugs to permanently 'silence' the good doctor. Soon enough, Howard finds his way back to the sorority house he once terrorized and sets out to murder the latest batch of nubile coeds who have taken up residence in the stately manor.

One of the few slashers produced during the short-lived, early 80s revival of 3D movies, Simon Nuchtern's (Savage Dawn) SILENT MADNESS knows exactly what audiences want, and delivers. Heavily gelled lighting and excellent use of 3-D photography, from Gerald Feil (Friday the 13th Part III), elevate the high body count drive-in classic, which stars Belinda Montgomery (TRON: Legacy), Viveca Lindfors (Creepshow), and career stuntman, Solly Marx (Phantasm II) as the the diabolical Howard Johns. Never officially released on disc and nearly impossible to see in its original scope and 3-D version, Vinegar Syndrome presents SILENT MADNESS on Blu-ray, newly restored from its original 3-D negative (3-D restoration and alignment performed by the 3-D Film Archive) and presented in Digital 3-D (which mirrors the theatrical experience), Flat (2-D), and Anaglyph 3-D, which you can enjoy with your custom pair of 3-D glasses, included with this disc!

Directed by: Simon Nuchtern
Starring: Solly Marx, Belinda Montgomery, Viveca Lindfors, Sydney Lassick
1984 / 92 min / 2.35:1 / English Stereo

Additional info:
• Region Free Blu-ray (2-disc Set)
• Newly scanned & restored in 4k from its 35mm negative
• Three viewing options: Digital 3-D (requires a 3-D capable TV and player), Anaglyph 3-D (works on all TVs with included 3-D glasses) and regular Flat 2-D.
• Newly recorded commentary track with director Simon Nuchtern, moderated by author Michael Gingold
• Commentary track with The Hysteria Continues!
• "Method to the Madness" - a 45 minute making-of documentary featuring interviews with the cast and crew
• Deleted interviews from "Method to the Madness"
• "Silent Stalking Grounds" - locations featurette
• Introduction by director Simon Nuchtern
• Promotional 3-D sizzle reel for Silent Madness
• Promotional & behind-the-scenes still gallery
• Multiple radio spots
• Reversible cover artwork
• English SDH subtitles

Be the first to review this product.
Leave a review