The Beyond (3 Disc Deluxe Edition Blu-ray)
The Beyond (3 Disc Deluxe Edition Blu-ray)
We're sorry we're out of stock, but we can let you know as soon as this product becomes available again.
Enter your details below and we'll email you once this item is back in stock.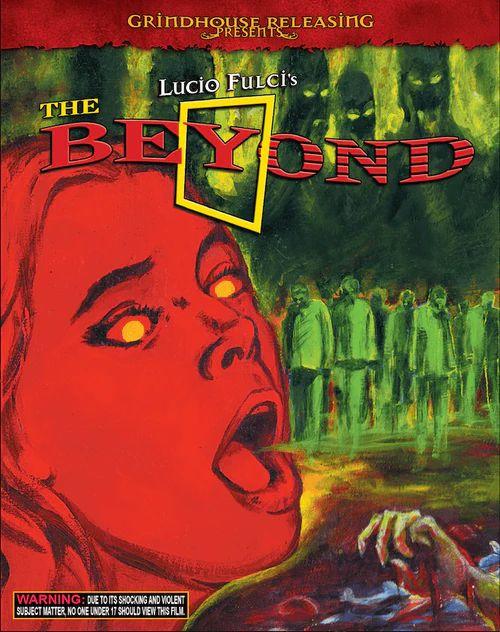 Send this product to a friend
The Beyond (3 Disc Deluxe Edition Blu-ray) £26.30
The seven dreaded gateways to hell are concealed in seven cursed places…
And on the day the gates of hell are opened, the dead will walk the earth!
From legendary Italian horror master Lucio Fulci comes the ultimate classic of supernatural terror. A cursed hotel, built over one of the seven gateways to hell, becomes a malevolent abyss that begins devouring both the bodies and the souls of all who enter in a graphic frenzy of gory crucifixions, brutal chain-whippings, eyeball impalements, sulphuric acid meltdowns, flesh-eating tarantulas, throat-shredding demon dogs and ravenous bloodthirsty zombies. THE BEYOND is a towering achievement in hair-raising, mind-bending cinematic terror!
Region A
Bonus:
– Spectacular hi-definition digital transfer of the original UNCENSORED director's cut
– Breathtaking DTS-MA surround sound re-mix                                                                                                                                                           – Provocative commentary by stars Catriona MacColl and genre superstar David Warbeck
– Optional Italian language soundtrack and original mono mix
– New in-depth interviews with stars Catriona MacColl, Cinzia Monreale and Giovanni De Nava, U.S. production manager Larry Ray, make-up artists Giannetto DeRossi and Maurizio Trani, cinematographer Sergio Salvati, writer Dardano Sacchetti, producer Fabrizio De Angelis, composer Fabio Frizzi, original U.S. distributor Terry Levene, and Antonella Fulci
– Rare archival interviews with director Lucio Fulci and David Warbeck
– Lost German pre-credit sequence in FULL COLOR
– Liner notes by legendary horror journalist Chas. Balun and EuroHorror expert Martin Beine
– Extensive still galleries and theatrical trailers
– BONUS CD – newly remastered soundtrack album by Fabio Frizzi
-AND OTHER SURPRISES!
– Disc produced by Bob Murawski (Academy Award-winning film editor of THE HURT LOCKER, Sam Raimi's SPIDER-MAN trilogy and ARMY OF DARKNESS
Be the first to review this product.
Leave a review