The Eurocine Collection Vol. 1 (Blu-ray Boxset)
We're sorry we're out of stock, but we can let you know as soon as this product becomes available again.
Enter your details below and we'll email you once this item is back in stock.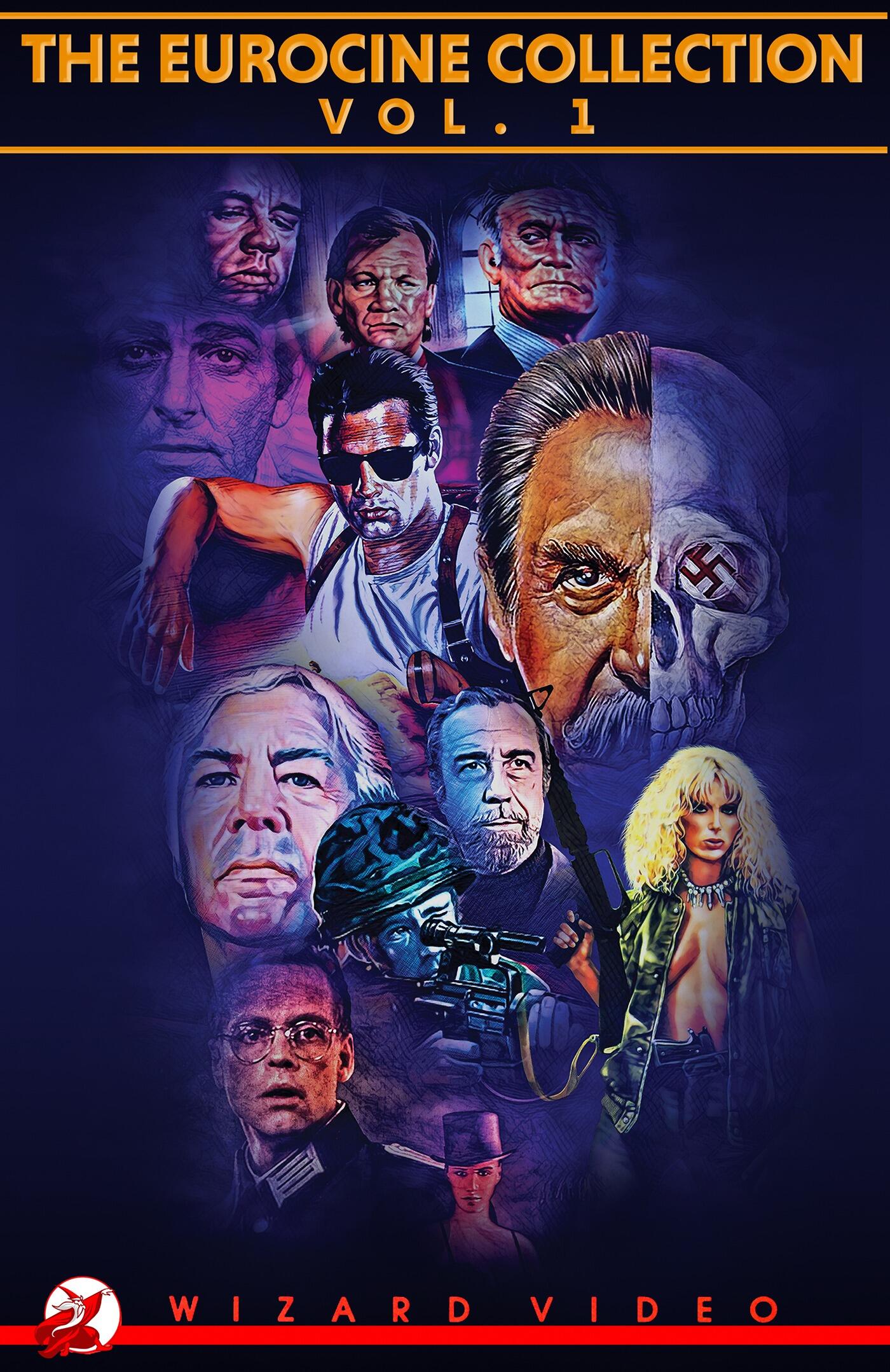 Send this product to a friend
The Eurocine Collection Vol. 1 (Blu-ray Boxset) £44.67
A box set of six Eurocult action packed exploitation flicks from infamous Eurocine film studio!
In the early days of VHS, Charles Band's Wizard Video blazed trails, importing strange, unusual, and exciting international horror, action, and exploitation for the rental market, some for the very first time in North America. Many of these weird and wonderful titles were licensed from iconic French genre film studio Eurocine, including key pictures from directors like Jess Franco, Jean Rollin, Jose Luis Merino and more. To honor our long, storied history with Eurocine, Full Moon has resurrected Wizard Video and collected six stunning films together on 6 Blu-rays, packed into one deluxe Wizard "Big Box"! 
See Sybil Danning pulverize her enemies in PANTHER SQUAD! Jess Franco turns his eye to action with COUNTDOWN TO ESMERALDA BAY, NIGHT OF THE EAGLES and DOWNTOWN HEAT! The stylish and unnerving ANGEL OF DEATH has Franco sharing directorial duties with BURIAL GROUND legend Andrea Bianchi! And Bianchi goes solo for the insane Chuck Conners slasher chiller MANIA KILLER! These six startling classic Eurocult films come loaded with features and are fully remastered in HD and as an extra bit of awesomeness, the box comes with a set of gorgeous postcards! Pick up your copy of The Eurocine Collection Vol. 1 today!
 Includes: DISC ONE -ANGEL OF DEATH (1985) Remastered DISC TWO -NIGHT OF THE EAGLES (1989) Remastered DISC THREE -MANIA KILLER (1987) Remastered DISC FOUR -PANTHER SQUAD (1984) Remastered DISC FIVE -DOWNTOWN HEAT (1994) Remastered DISC SIX -COUNTDOWN TO ESMERALDA BAY (1990) Remastered POSTCARD SET of all six films!
Region Free
Be the first to review this product.
Leave a review