The Final Option (blu-ray slipcover)
We're sorry we're out of stock, but we can let you know as soon as this product becomes available again.
Enter your details below and we'll email you once this item is back in stock.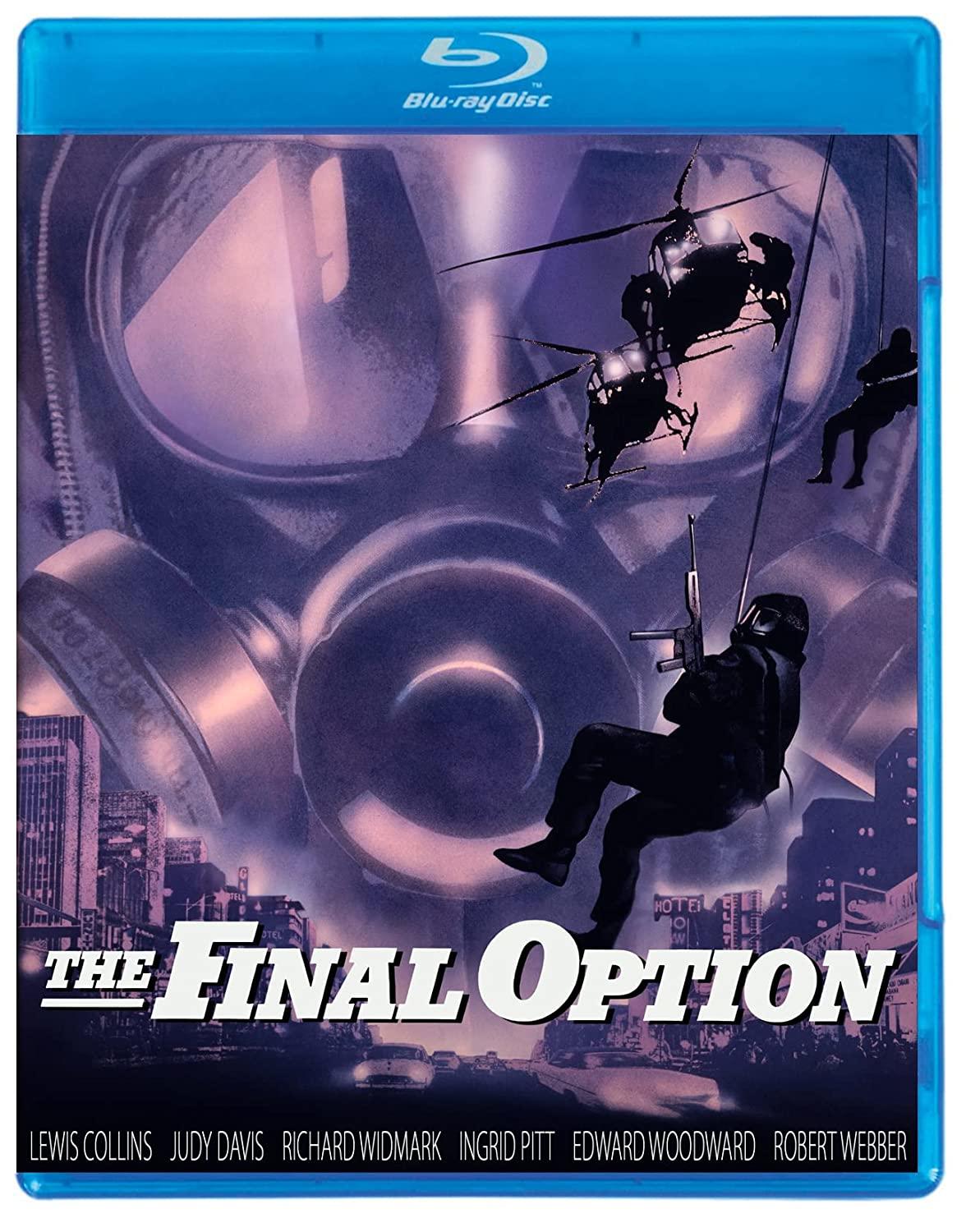 Send this product to a friend
The Final Option (blu-ray slipcover) £18.91
The closest you'll ever get to knowing the secrets of the legendary SAS. Special Air Service Captain Skellen (Lewis Collins, TV's The Professionals) takes the ultimate risk when he infiltrates a fanatical anti-nuclear group led by the ruthless Frankie Leith (Judy Davis, Barton Fink). When the group raids the American Embassy, Skellen and his elite SAS colleagues must use all of their expertise and courage to save the lives of the high-ranking hostages being held captive. Inspired by the real-life Iranian Embassy siege of 1980 in London, The Final Option (also known as Who Dares Wins) is a slam-bang counterterrorism thriller written by Reginald Rose (12 Angry Men), directed by Ian Sharp (Tracker) and co-starring Richard Widmark (Time Limit), Edward Woodward (TV's The Equalizer), Ingrid Pitt (Where Eagles Dare) and Robert Webber (The Dirty Dozen).
Region A
Bonus:
Audio commentary by Director Ian Sharp and Producer Euan Lloyd, Moderated by Film Producer Jonathan Sothcott | Last of the Gentleman Producers: The Life and Works of Euan Lloyd – 2004 Documentary (37:22) | THE FINAL OPTION – Theatrical Trailer | WHO DARES WINS – Theatrical Trailer | Optional English Subtitles