We're sorry we're out of stock, but we can let you know as soon as this product becomes available again.
Enter your details below and we'll email you once this item is back in stock.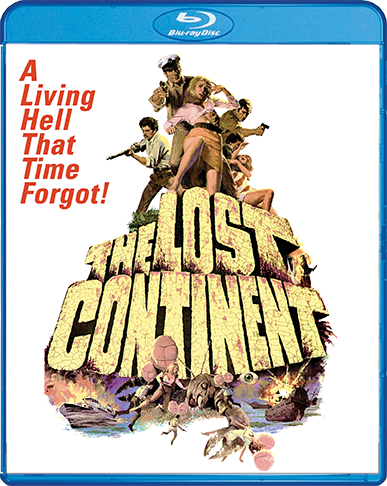 Send this product to a friend
The Lost Continent £18.87
"There is hardly another Hammer picture [that] features the sheer madness within, like a psychedelic dream come to life or something straight from the mind of Terry Gilliam ... the sheer unpredictability ... keeps you glued to your seat and your eyes on the screen." -The Telltale Mind The passengers of an old freighter en route to South America find that their voyage is truly damned! The nightmare begins when Captain Lansen (Eric Porter) attempts to transport illegal explosives and their rusty tramp steamer becomes stranded in the vast floating swamp of the mysterious Sargasso Sea. Under the cover of night, the terrified travelers encounter unspeakable monsters, man-eating seaweed, vicious mutant pirates and stupendously endowed women. All aboard for this "marvelously absurd, straight-faced anthology of comic-strip plots, dialogue, devices and special effects" (The New York Times)!
Region A
2K Scan of the Original Film Elements from the 20th Century-Fox Vault - Theatrical Cut
2K Scan of the Original Film Elements from the 20th Century-Fox Vault (with Standard Definition Inserts) - Extended Cut
Audio Commentary with Film Historian/Editor/Publisher Richard Klemensen
The Men Who Made Hammer: Michael Carreras
Uncharted Seas: Kim Newman on The Lost Continent
A Conversation with Dana Gillespie
An Interview with Actor Norman Eshley
An Interview with Special Effects Artist John Richardson
An Interview with Music Arranger Howard Blake
World of Hammer Episode "LANDS BEFORE TIME"
Theatrical Trailer
TV Spots
AUDIO COMMENTARY
FEATURETTE
OTHER
TRAILER