The Valdez Horses (aka Chino)
The Valdez Horses (aka Chino)
We're sorry we're out of stock, but we can let you know as soon as this product becomes available again.
Enter your details below and we'll email you once this item is back in stock.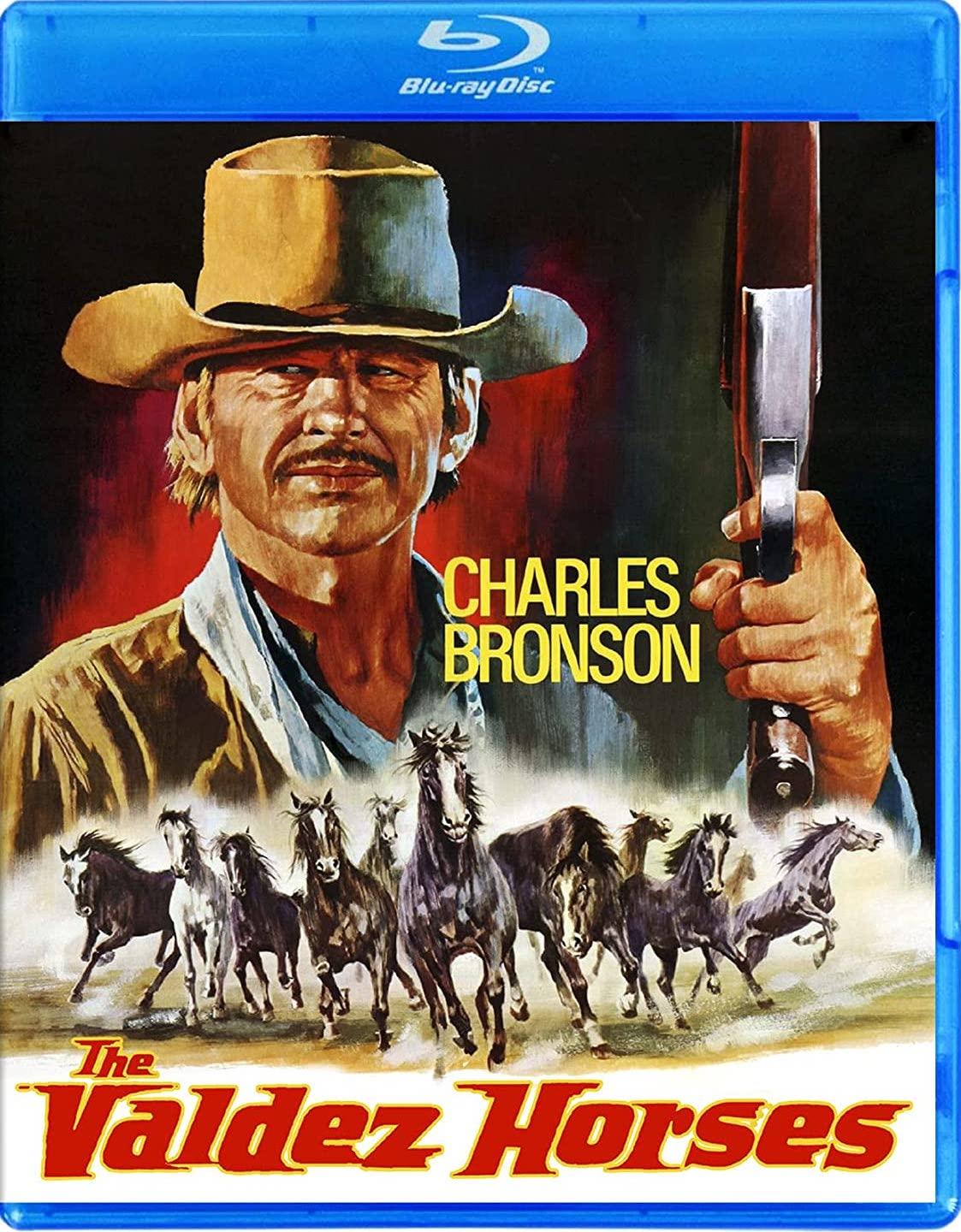 Send this product to a friend
The Valdez Horses (aka Chino) £25.99
From John Sturges, the magnificent director of Bad Day at Black Rock, Backlash, The Magnificent Seven, The Great Escape and Joe Kidd, comes this hard-hitting western starring action icon Charles Bronson (Mr. Majestyk, The White Buffalo) as Chino Valdez, a leather-tough horse breeder who lives by his own rules. Avoided by everyone for having Native American blood, Chino lives in seclusion until he takes a young runaway (Vincent Van Patten, Rock n Roll High School, Hell Night) under his wing and shows him the ropes of ranching. Chino soon strikes up a romance with the beautiful Catherine (Jill Ireland, Breakheart Pass, Someone Behind the Door), but the smoldering passion ignites a fire of hatred when her brother (Marcel Bozzuffi, The French Connection, The Passage), a ruthless cattle baron, unleashes violence upon the half-breed. Its all-out warclassic Bronson at his toughest! A lush score by Guido and Maurizio De Angelis (Man of the East, Street Law) highlights this rousing Italian-Spanish-French co-production from Dino De Laurentiis (Navajo Joe, The Valachi Papers). 
Region A
Extras:
Bronson in Almería: NEW Interview with Vincent Van Patten
Audio Commentary by Film Historian Paul Talbot, Author of the BRONSON'S LOOSE! Books
The Valdez Horses – New 2K Scan from 35mm Print (1.85:1)
Restored StudioCanal 1.37:1 Master with Italian Title & Credits
CHINO (The Valdez Horses) – TV Spot
CHINO Alternate Opening Titles
CHINO (The Valdez Horses) – French Theatrical Trailer
Unknown Island: 8mm Short Film with Vince and James Van Patten
Charles Bronson Trailers
Reversible Art